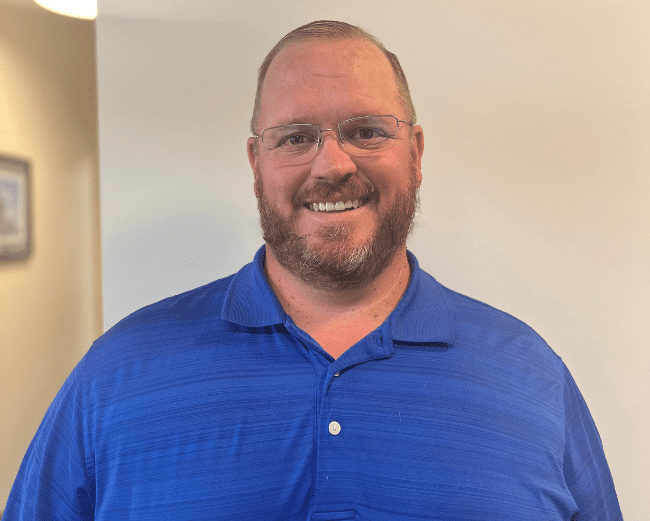 Aaron Howey
Construction Manager
Group:

Design and Development
Aaron Howey
Construction Manager
Construction comes naturally to Aaron Howey, a fourth-generation carpenter.
Aaron grew up on a farm and, at 12 years old, started helping his father with agricultural and residential construction during the summer. Some of his best childhood memories are working alongside his father and learning the trades.
Aaron later started his own residential construction business before moving into commercial construction, where he started as a carpenter and quickly advanced to superintendent. He took classes on nights and weekends, earning his degree in construction management before transitioning into a project management position. In 2022, he joined Weyland Ventures, where he works on commercial, hospitality, and multi-family projects.
Aaron's favorite aspect of construction is seeing projects materialize. At Weyland Ventures, he enjoys the collaboration and opportunity available at the company.
When he's not at work, Aaron enjoys sporting clays, trap shooting, gardening, and mechanic work. A lifelong resident of Salem, Indiana, Aaron has been married to his wife, Tracy, for 22 years and they have four children. Aaron serves as the Board of Trustees Chairperson at Canton United Methodist Church.